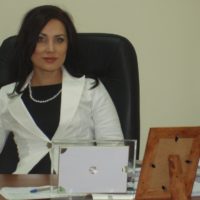 USTINOVICH OLESYA SERGEYEVNA – Corporate secretary
The position of Corporate Secretary in JSC "Asta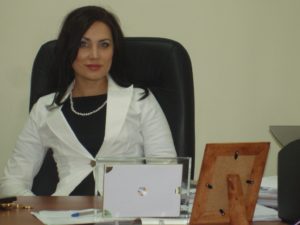 na Medical University" was inducted in 2009. The Regulation of Corporate Secretary – the basic document, which is define the aims, objectives and corporate secretary functions, – approved as amended by the Board of Directors in September 2010. The Regulation developed per feedback of the Corporate Codes of Conduct, as well as the best international practices.
A key function of the Corporate Secretary – the organization of work for the Board of Directors. The Board of Directors is consist of the sole shareholder, the representatives of the Committee for state property and privatization and three independent directors.
For each Board meeting the Corporate Secretary "keeps under control" more than 20 functions, from development the documents and determine the agenda for the organization to performance the decisions made.  Board members need to be sure that before the meeting will receive a complete portfolio of documents required for a decision (the Corporate Secretary shall examine them for compliance with legislation and corporate documents) that will be   favorable conditions for work, and their decisions will be strictly adhered to by the executive authority.
The frequency of Board meetings depends on the challenges facing the Company (on average one or two per month).
Corporate Secretary shall act as custodian of the traditions for the Board of Directors. Every year there are new members for the Board of Directors, which shall not start working "with a clean slate." It is important to bring them up to date, to acquaint with the usual standard for the work of the board, present the history of the question submitted to the meeting.
Each Board meeting of Directors – a kind of test. It is important to ensure proper compliance with the measures of procedure, to provide all participants the necessary materials for making decisions. The Corporate Secretary is obliged to keep minutes of meetings, meetings and promptly communicate the decisions to the Company's executive body.